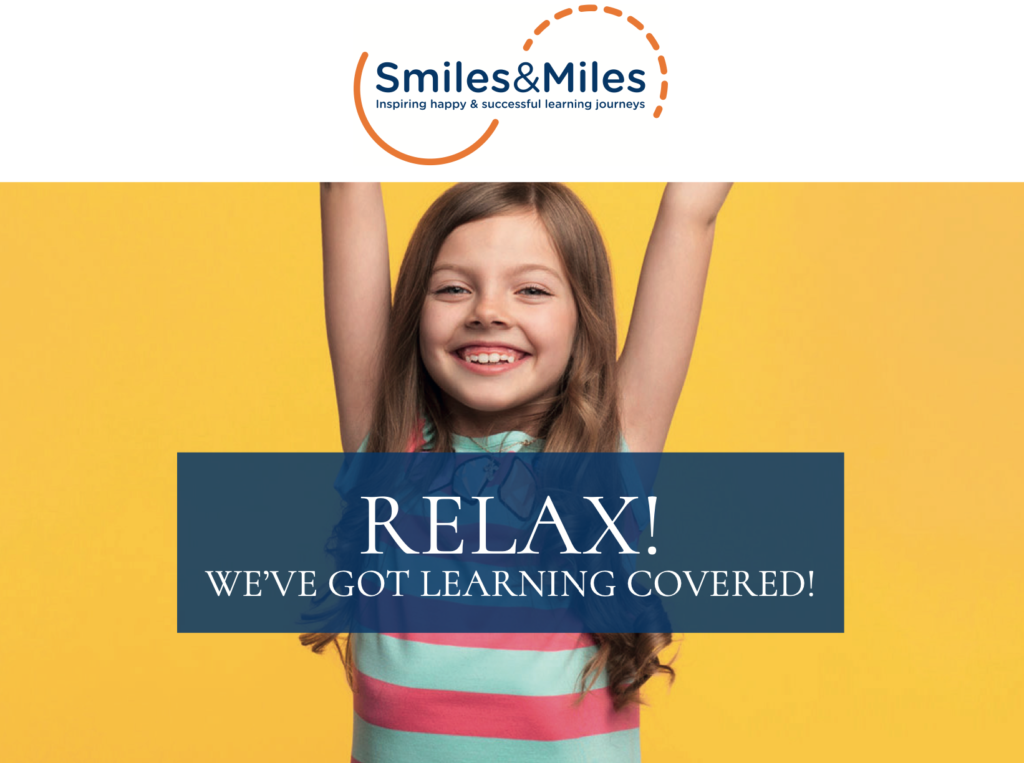 'Here we go again!' one parent said to me recently after returning to the balancing act of working from home while 'home-schooling'. I look back myself, to the hectic days that were the first lockdown. My eldest in his room, on his PS4, sleeping in and only surfacing with the promise of food. My youngest, Year 7 at the time, at first bored- half-heartedly doing the sent home work and needing my constant attention. Me having to learn secondary school algebra all over again! Then he came up with projects to do and found a trumpet…Stress! I was mum, the educator, the cook, the cleaner and the entertainer; all while trying to run a business at home. It was chaos and at times I was overcome with an acute sense of guilt!
Thankfully, this time around, it is not so much home-schooling for secondary aged children and the Primary home learning seems to be much more structured. Teachers have been working tirelessly behind the scenes during the Autumn Term to get a plan of action together. This time around, my youngest has a timetable where he attends a short online lesson with a teacher, completes the work, hands it in and gets feedback. It's still difficult to get my eldest up but if he has an early morning lecture, he's up!
Primary schools are being creative in different ways. Some are uploading clips and videos as instructions for the given learning tasks and sometimes having a Zoom call with the whole class to just say hi, share some learning and discuss how the children are feeling. This means that the pressure on parents to be 'teacher' that came during the last lockdown, is significantly lower in many cases.
However, Parents (and children) are still understandably anxious. We haven't experienced this before and everything is so uncertain. We can't control it but we can be kind to ourselves- we are only human after all!
While running my tutoring business, I have had the opportunity to speak to many parents over the last couple of weeks about how they feel this time around, what their worries are and what has worked for them. Below, there are a few of the common questions I've been asked and some possible strategies which might help.
Will my child 'fall behind'? Will my child 'fall behind' those children who are attending school?
· Firstly, all children are in the same boat! And because schools have had the chance to think about the remote learning this time around, the usual curriculum is being delivered. Just this time it's online.
· Secondly, the majority of schools are providing the same learning to children at home that they are delivering to the children in schools.
· Remember that only a small part of learning and child development is academic. View this time at home as an opportunity for your child to develop creative skills, problem solving skills and to learn through every day and practical experiences.
My child is refusing to engage with the online learning- what should I do?
· Go outside in the garden, for a walk- anything that gives you and your child the opportunity to talk and get some fresh air.
· Talk to your child's school, teacher, form tutor.
· Take the learning in small chunks at first instead of trying to do every lesson. Work up to accessing all learning activities.
· Be creative. Your child may learn better by accessing the learning in a more practical way- it's still the same knowledge just learned in a different way.
· Be flexible. Your child may have a certain time of day that he or she can focus more. The learning does not have to all be done between 9am and 3pm.
My child is missing his/her friends- how can I help with this?
· Talk with other parents and set up Zoom calls/Facetime regularly so that they can chat with their friends. Obviously be mindful of online safety.
· Text a friend or call a friend at a certain time each day.
· Older children meet up for a socially distanced walk or bike ride with one other friend.
I'm worried about my child's emotional well-being and/or happiness- how can I help?
· Talk with your child about how they feel. I find that going for a long walk and asking a few subtle questions is a great opportunity to do this.
· For younger children, drawing a picture of themselves and how they are feeling may bring up some points to discuss.
· There are lots of online resources to help: NSPCC.org.uk and healthyschools.org are just two that offer useful suggestions and resources to help children with their emotional well-being.
· Talk with your child's school about your concerns.
· If you are really concerned then contact your GP.
How can I work at home while my child is learning at home?
· Create a family timetable. Timetable in breaks from work so that you or your partner can spend time with your child while they are learning online. If you are a single parent with a younger child then set up a work space for both of you so that you are there to help if needed.
· Schedule in a daytime walk and get some fresh air.
· Schedule in time to eat lunch.
· Organise your work timetable around your child's timetable. Hopefully your employer will understand that you are a working parent!
· For younger children, a visual timetable will let them know what to expect throughout the day.
· My children are older so when I am tutoring, I put a sign up on my door so that they know not to come into the room!
· Have structure but also be flexible! If it's snowing outside then go out and play.
· Look after yourself. Eat well. Exercise. Take time for yourself. Don't expect to be perfect. You are doing a great job! · There is some useful advice on the following sites: http://www.bbc.com- 'how to work at home with your kids during Coronavirus.' and theschoolrun.com.
I really hope that this is helpful. I try to follow my own advice but honestly, some days are full of guilt! I ask myself…have I spent enough time with my kids today, did I really need to get those invoices done, how come the fridge is empty already, why did I burn the pizza? But mostly, I just try my best to keep providing for my family and to be there for my children at the same time. These are unusual times. There will be an end to this. Be kind to yourself.
If you would like to chat to someone about your child's learning or well-being and the support available, contact Sarah at smilesandmilestutoring@gmail.com or visit smilesandmilestutoring.co.uk.
For more information on Smiles and Miles Tutoring and to hear what local parents who they've supported, click here.
Mention STAG Mumbler when booking your first session and you will receive a £5 discount off your first tutoring session!
Who is Selby Tutoring and Kip McGrath? 
At Kip McGrath we believe that everyone has the right to learn to read, write and calculate and to be taught properly. 
We have been tutoring for more than 40 years. In that time, we have helped thousands of learners become confident and improve their Maths, English, Reading, Spelling and Comprehension skills, across the world. 
Education 'initiatives' come and go, along with education ministers and curriculum 'breakthroughs. With Kip McGrath tutoring, we continue to do what works for learners. 
Our methods are tried, tested, and proven to work. 
A FREE individual assessment to benchmark current level of achievement. 
A tailored program to support individual needs in Maths and/or English. 
A full range of tasks and activities to reinforce learning and understanding. 
Individual tracking to evidence the progress of your child or pupil.  
Only qualified and DBS checked teachers. 
Welcome to Kip McGrath at Selby Tutoring  
We understand that you may be worried about your child's core skills in English and Maths during these uncertain times. We are
here to help you reach your child's full potential through our proven methodology and qualified tutors based locally in Selby: 
Helping you and your child 
We offer personalised tuition through learning programmes designed specifically for your child in English and Maths which are in line with the National Curriculum and bridge any gaps in learning. 
Proven Tutoring Methodology 
Our proven methodology in tuition and qualified tutors are available online and in centre to help support your child. Our online lessons are delivered real-time using exclusive tools such as the interactive whiteboard and message board. 
 Dyslexia tutoring 
What benefits a student with dyslexia benefits all students!  Our tutoring programmes are structured, methodical, multi-sensory and offer unlimited opportunity for over-learning making them perfect for all students.  
 Maths Tutoring 
Tutoring at Kip McGrath Selby we help children aged from 5-18 with all levels of Maths, from those who have missed out on the
development and understanding of basic mathematical concepts, to GCSE students needing help with their revision. We also assist others who are just having trouble in one area of mathematics. And yes, we do teach tables! 
 English Tutoring 
We provide English tutoring for students aged five and over who are having difficulty in reading, spelling, comprehension and writing. We cover all aspects of English that students are expected to learn in school and the programme is carefully designed so that each student progresses at his/her own pace. A student can start anywhere within our programme at exactly the level suited
to his/her current ability and knowledge. 
1st Floor, Unit Four, Abbey Court Benedict Drive, Selby, YO8 8RY
T: 01757 428008
E: selby@kipmcgrath.co.uk
Knowing so many parents are struggling with homeschooling, we asked local Selby Tutoring provider, Kip McGrath to share their top tips.
Do not try to be school – Home learning is not the same as school. You cannot always do what teachers do in a classroom at the kitchen table. Work with your ability and resources.
Devise your own timetable – It must suit you and your family and work for you. Set the ground rules early on and plan some rest breaks and down time throughout the day. This will be easier to maintain and follow.
Online? Offline? – You do not need to be online all day to be educating/learning. Yes, there are many fantastic online resources out there but don't forget about the old-fashioned books, and practical hands on challenges……a cake that needs baking or a flat pack that needs putting together.
Get Outside – Spend as much time as you can outdoors. Take the learning outdoors. Remember its good for your health, kick a ball in the garden or go for a walk. Maybe an I-spy walk?
Enjoy the one – one. – And remember this does not have to be for eight hours a day. Timetable the time in to review the work your child has done, talk about it and ask them to explain to you how its done. Let them teach you.
Speak to teachers. – Many teachers have been offering their skills on different educational apps and email. Ask them questions, share concerns. They want us to get through this.
Buddy up with other parents. – Join forces with other parent friends to share any online learning discoveries you make.
Have confidence in yourself! – Teachers do a wonderful job, and they are experienced. But that doesn't mean you don't have a lot to offer too. You know your children better than anyone else. Chances are you do know what motivates them and what excites them. Use this to your advantage and tailor your approach accordingly.
Relax! – The entire country is in this together. Your children aren't going to miss out. If it all gets too much, curl up on the settee and read a book together.
How could private tutoring help my child? Especially during Lockdown?
Private tutoring is becoming increasingly popular, especially at this difficult time during the COVID crisis. This is hardly surprising as it is particularly effective in improving not only a student's academic grades, but also their practical understanding of wide range of subjects.
There are many reasons parents choose tutoring for their children. Some parents feel unable to help their children with schoolwork. Others may find their children are more receptive to working through school struggles with another person. Tutoring can help strengthen subject comprehension, boost confidence, in the areas they need it most and build important learning skills.
Tutoring can give students individualised attention that they don't get in a crowded classroom. This helps children who struggle to keep up, as well as those who aren't challenged enough. It also keeps students on track during breaks from school, such as holidays and the National Lockdowns.
Children will benefit from the fact that a tutor can adjust the pace, focus and goals of a lesson depending on the needs and abilities of each child, meaning that learning efficiency will be maximised. "This is an especially important point to note for any students that have learning disorders, such as dyslexia or dyspraxia. A good tutor will be able to take this into account and be a great benefit to a student."
For more information about Kip McGrath and the support they have available for local families, click here.
STAG Mumbler accredited REVIEW
Smiles&Miles Tutoring is a reputable local private tuition business that provides qualified and highly skilled teachers to work online with students across all key stages. Our tutors offer the majority of primary and secondary subjects.
Our tutors are passionate about making a positive difference to children's learning experiences and success. Sessions are engaging and tailored specifically to the individual needs and interests of the student.
A 'Smile's File' which contains books and stationery needed for the sessions is posted out to every student.
We offer a friendly service with flexible booking and no contracts.
Here's what parents are saying about our online tutoring sessions…
"They absolutely love being taught by her, and even when this all returns to normal, I would definitely like to keep her support in place for them all"
 Mum of Year 8, 9 and 10 students
"She really enjoyed her session yesterday. I left them to it and could hear her talking enthusiastically, she was very upbeat afterwards which actually made me feel quite emotional, often after trying to do maths with her myself we are both emotional for the wrong reasons! We definitely want to carry on."
Mum of a Year 3 student
"My daughter finds the online sessions fun and interactive and has adapted really well. It gives me great peace of mind that for at least one session each week she is supported by a qualified tutor who can ensure any gaps are filled…Smiles and Miles offer really fun, flexible and child focussed learning. I would recommend them to anyone."
Mum of a Year 6 student
" …not only have the sessions improved his grades but boosted his confidence immensely. He looks forward to his sessions every week."
Mum of a Year 6 student
"…she was in desperate need of some structure and routine so we called Smiles and Miles Tutoring to come to the rescue! I was absolutely blown away! The tutor was amazing and kept my daughter's attention for the whole session. She really enjoyed it and can't wait for the next session"
Mum of an Early Years Student
"The online sessions go at my daughter's pace and the tutor always makes sure that she engages with the subject and fully understands it before moving on. She also makes sure that the sessions are fun and engaging. Thank you!"
Mum of a Year 3 student
 Mention STAG Mumbler when booking your first session and you will receive a £5 discount off your first tutoring session!
E: smilesandmilestutoring@gmail.com
T:07741252114
Smiles and Miles Usborne Bookshop
We love books that are fun and educational at the same time! Take a look at the Smiles and Miles Usborne Bookshop for some great Christmas present ideas for inquisitive minds!