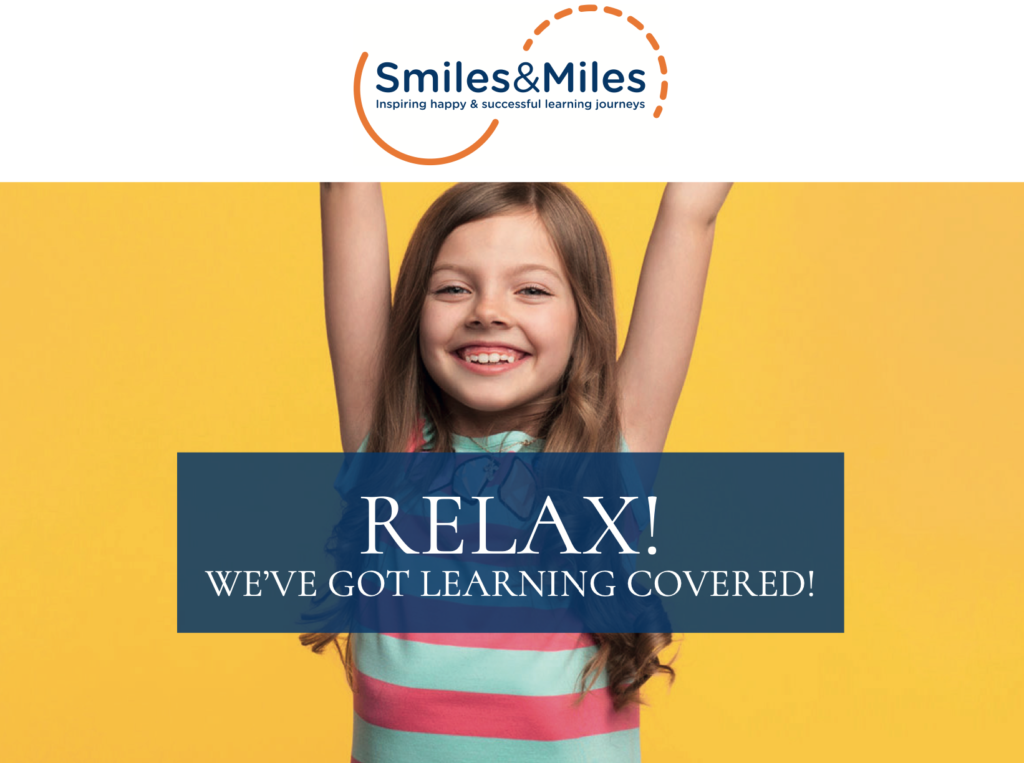 'Here we go again!' one parent said to me recently after returning to the balancing act of working from home while 'home-schooling'. I look back myself, to the hectic days that were the first lockdown. My eldest in his room, on his PS4, sleeping in and only surfacing with the promise of food. My youngest, Year 7 at the time, at first bored- half-heartedly doing the sent home work and needing my constant attention. Me having to learn secondary school algebra all over again! Then he came up with projects to do and found a trumpet…Stress! I was mum, the educator, the cook, the cleaner and the entertainer; all while trying to run a business at home. It was chaos and at times I was overcome with an acute sense of guilt!
Thankfully, this time around, it is not so much home-schooling for secondary aged children and the Primary home learning seems to be much more structured. Teachers have been working tirelessly behind the scenes during the Autumn Term to get a plan of action together. This time around, my youngest has a timetable where he attends a short online lesson with a teacher, completes the work, hands it in and gets feedback. It's still difficult to get my eldest up but if he has an early morning lecture, he's up!
Primary schools are being creative in different ways. Some are uploading clips and videos as instructions for the given learning tasks and sometimes having a Zoom call with the whole class to just say hi, share some learning and discuss how the children are feeling. This means that the pressure on parents to be 'teacher' that came during the last lockdown, is significantly lower in many cases.
However, Parents (and children) are still understandably anxious. We haven't experienced this before and everything is so uncertain. We can't control it but we can be kind to ourselves- we are only human after all!
While running my tutoring business, I have had the opportunity to speak to many parents over the last couple of weeks about how they feel this time around, what their worries are and what has worked for them. Below, there are a few of the common questions I've been asked and some possible strategies which might help.
Will my child 'fall behind'? Will my child 'fall behind' those children who are attending school?
· Firstly, all children are in the same boat! And because schools have had the chance to think about the remote learning this time around, the usual curriculum is being delivered. Just this time it's online.
· Secondly, the majority of schools are providing the same learning to children at home that they are delivering to the children in schools.
· Remember that only a small part of learning and child development is academic. View this time at home as an opportunity for your child to develop creative skills, problem solving skills and to learn through every day and practical experiences.
My child is refusing to engage with the online learning- what should I do?
· Go outside in the garden, for a walk- anything that gives you and your child the opportunity to talk and get some fresh air.
· Talk to your child's school, teacher, form tutor.
· Take the learning in small chunks at first instead of trying to do every lesson. Work up to accessing all learning activities.
· Be creative. Your child may learn better by accessing the learning in a more practical way- it's still the same knowledge just learned in a different way.
· Be flexible. Your child may have a certain time of day that he or she can focus more. The learning does not have to all be done between 9am and 3pm.
My child is missing his/her friends- how can I help with this?
· Talk with other parents and set up Zoom calls/Facetime regularly so that they can chat with their friends. Obviously be mindful of online safety.
· Text a friend or call a friend at a certain time each day.
· Older children meet up for a socially distanced walk or bike ride with one other friend.
I'm worried about my child's emotional well-being and/or happiness- how can I help?
· Talk with your child about how they feel. I find that going for a long walk and asking a few subtle questions is a great opportunity to do this.
· For younger children, drawing a picture of themselves and how they are feeling may bring up some points to discuss.
· There are lots of online resources to help: NSPCC.org.uk and healthyschools.org are just two that offer useful suggestions and resources to help children with their emotional well-being.
· Talk with your child's school about your concerns.
· If you are really concerned then contact your GP.
How can I work at home while my child is learning at home?
· Create a family timetable. Timetable in breaks from work so that you or your partner can spend time with your child while they are learning online. If you are a single parent with a younger child then set up a work space for both of you so that you are there to help if needed.
· Schedule in a daytime walk and get some fresh air.
· Schedule in time to eat lunch.
· Organise your work timetable around your child's timetable. Hopefully your employer will understand that you are a working parent!
· For younger children, a visual timetable will let them know what to expect throughout the day.
· My children are older so when I am tutoring, I put a sign up on my door so that they know not to come into the room!
· Have structure but also be flexible! If it's snowing outside then go out and play.
· Look after yourself. Eat well. Exercise. Take time for yourself. Don't expect to be perfect. You are doing a great job! · There is some useful advice on the following sites: http://www.bbc.com- 'how to work at home with your kids during Coronavirus.' and theschoolrun.com.
I really hope that this is helpful. I try to follow my own advice but honestly, some days are full of guilt! I ask myself…have I spent enough time with my kids today, did I really need to get those invoices done, how come the fridge is empty already, why did I burn the pizza? But mostly, I just try my best to keep providing for my family and to be there for my children at the same time. These are unusual times. There will be an end to this. Be kind to yourself.
If you would like to chat to someone about your child's learning or well-being and the support available, contact Sarah at smilesandmilestutoring@gmail.com or visit smilesandmilestutoring.co.uk.
For more information on Smiles and Miles Tutoring and to hear what local parents who they've supported, click here.
Mention STAG Mumbler when booking your first session and you will receive a £5 discount off your first tutoring session!