Cast invited STAG along to review Snow Play and I jumped at the chance to go along, booking tickets for my family too so that we could make the occasion a Christmas treat. I had heard great things about Cast but had never been there so I was keen to explore the venue. It is fantastic! We arrived on Saturday afternoon in the freezing cold drizzle and dark and the bright lights of Cast with the lighted water feature outside certainly looked inviting. Inside is very spacious and  the cafe bar looked gorgeous, although we didn't sample anything. My children were impressed by the little reading corner in the reception which has books, soft toys and games to keep little ones entertained. Cast is so accessible for children, with an area for pushchairs and great changing facilities for littler guests.
Soon enough we were led into the Second Space Theatre for the performance. The space was brilliant for young children as it is intimate and has tiered seating (but not too high). You could see the set from every seat however we made it onto the front row (back to that in a minute). Whilst waiting for the actors to come on stage, I took a deep breath as tiniest mumbler(Heidi – aged 2), having just woken from a nap, said "don't like it, want to go home". My heart sank as I realised we were going to have an hour of jostling and bribing and distraction ahead of us. Thankfully this was not the case, because at that moment, an intriguing looking man entered the stage smoking a pipe and from that moment on, Heidi and the rest of us were transfixed.
Snow Play is set in the home of Mr Green (Spring) who returns from holiday one day to find Mr White (Winter) has moved into his house. His house is covered in snow and freezing cold. The rest of the play is a showdown between Winter and Spring over who gets to stay and who has to go away! The concept is so simple and absolutely beautiful. The two actors playing Mr Green and Mr White take the audience on a magical adventure which certainly puts you in the white Christmas mood as the entire set is transformed into a snowy scene. Visually, the physical theatre and clever set changes are stunning and the actors were extremely talented and hilarious.
Audience participation and interaction is a huge part of the appeal of this show. Remember how I said I was on the front row? Well about ten minutes in I was whisked onto the stage to have a little dance with Mr White and then, along with another lady became part of the show at various points. You can imagine the mini mumblers' faces when Mummy was asked to lay snow on the ground, decorate a Christmas tree and help to 'carry' Mr White off the stage. Children were also included in the fun, cleaning up snow with mini sweeping brushes, building a giant snowman and attacking Mr White with snow balls! They loved it! The interaction was seamlessly written into the show and very well controlled – not an easy task when you have an audience of pre-schoolers!
Cast have promoted Snow Play as "the perfect introduction for very little children to the magic of theatre" and it absolutely is. My mini mumblers (2 and 5) adored every moment. We have been to see a few theatrical performances together and more often than not, they have quite expressionless faces (even though I know they're enjoying it they're just concentrating and wondering). Yesterday however, their faces were absolute magic – they laughed and smiled all the way through as they were mesmerised. The play is an hour long but time flew and Heidi's commentary had changed to "Where's Mr White gone? I like snow – come back" by the end. I must say also that it was not just the children who were mesmerised and adored this show – me and Mr Mumbler chuckled our way though it from beginning to end and left the theatre feeling so Christmassy! A gorgeous, magical family outing for us! We tend to watch a Christmas play / panto every year as a family – this has been our favourite so far and is much cheaper than we have paid in the past – bonus!
STAG 100% recommends the trip to Doncaster to see this play – it is running until December 29th and we have also secured a Special Mumbler Discount!
Quote STAG MUMBLER when booking your tickets for Snow Play at the box office (01302 303 959) or online and get a £3 discount on tickets, meaning that they are just £5 per person.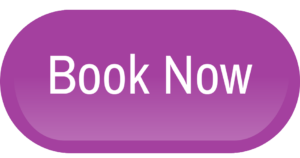 Cast, Waterdale, Doncaster, DN1 3BU