Featured Listing
Here at STAG Mumbler, we are always keen to hear your recommendations of things for our Mumblers to do during the holidays. If you have any suggestions, or you're running an activity, simply drop us an email telling us all about it at stag@mumbler.co.uk
We are adding to this page all the time, so please keep checking back.
Featured Listing
Mini Mumbler made Christmas cards can be a great way to get crafty at home. They'll love it and it will give them something to do on those cold and wet days when all you want to do is stay indoors.  Here's some of our favourites.  We've also thrown in a couple of extra christmassy crafts for you to try out.
Featured Listing
Ackworth Garden Centre Christmas
Last year we were incredibly excited to review Ackworth Garden Centre's Winter Wonderland, this year is set to be bigger and even better. Alongside the Santa's Grotto, they are also running Breakfast with Santa events and Santa Paws so that your fur babies don't miss out on the action!
We loved going to Ackworth's Winter Wonderland. We like that it's a small grotto, with an experienced Santa who returns year after year. £15 per child, no limit on the number of adults that can go in, photograph and 6×4″ print included I hate it when there are hidden extras that you can't bear to leave without buying! Mini Mumbler was so pleased with her gift, much higher quality than I've experienced at other grottos, even Tiny Mumbler's baby gift was age appropriate and good quality.  Heather Wakefield Mumbler.
Santa's Grotto £15 per child

A reindeer hunt, walk through the Winter Wonderland Grotto, visit Santa and receive a quality gift. Last year we were very impressed by the quality of the gifts and the fact that you also get an instant photo print out of your child with Santa in a presentation card. You can also take your own photos. No extra charges for photographs.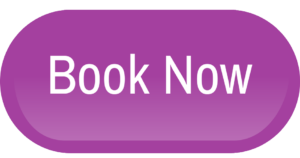 Breakfast with Santa £13.50 per child (+Adult breakfast if eating)

Breakfast with Santa, including a choice of children's breakfasts, and a gift from Santa. Adults can purchase a breakfast from the menu, including free tea/coffee and a mince pie.
Santa Paws £10 per pet

Bring your furry family members to visit Santa and receive a special gift! Get a free photo printed with a presentation card of your pet with Santa. No charge for owners.
Featured Listing
Free parking returns on weekends in December before Christmas
For the ninth year, East Riding of Yorkshire Council car parks will be free on December weekends before Christmas to help support local businesses. The popular scheme will apply to all council-run on-street and off-street car parks.
Pay and display machines in the council's on-street and off-street parking locations will be clearly marked to let shoppers know there is no charge for the weekends of 1-2, 8-9, 15-16 and 22-23 December, from 8am on Saturday until 8am on Monday.
Councillor Stephen Parnaby OBE, leader of the council, said: "The Christmas period is a key trading time for our local high streets. During the current period of economic uncertainty, it is vitally important that the council does all it can to support local businesses and encourage residents and visitors to shop in the East Riding.
"Free Christmas parking will include Small Business Saturday on 1 December.
"Now in its sixth year, Small Business Saturday is a campaign that this council whole-heartedly supports. Small and medium sized enterprises are the lifeblood of the East Riding economy and this campaign helps focus on the great work they do and to encourage people to shop locally."
Whilst parking charges are suspended, motorists are advised that normal parking rules still apply, such as those around disabled parking bays, maximum stays and controlled parking zones (CPZ).
Thank you to East Riding Council for sharing this information with us and happy shopping everyone!
Featured Listing
Here at STAG Mumbler, we know how hard it can be when Christmas is fast approaching and how busy and challenging this time

of year can be for many parents and carers.
Perhaps some of these things are going through your mind as you read this….
Who's coming for Christmas this year? Who do I need to buy for? What do I buy them? Where can we hide all the presents?
Should we send cards or do charitable donations, adopt a donkey, or perhaps spend a crafty afternoon trying to do homemade cards with the children?
What on earth am I going to do, the limited edition doll they want is out of stock everywhere!!
Well we've put together a few ideas to give you some inspiration for things to do that may just help you make Christmastime that little extra special and a little less stressful!
Our Top 12
Spend an evening choosing all of your favourite family Christmas songs and make a CD/playlist all ready for Christmas Day
If you like the main tree to look extra special (i.e. done by you to your high standards), why not buy a baby tree for the
children to decorate themselves and then they can have their very own special tree.
If you can manage to have a free day all together as a family, why not spend it baking some lovely festive treats. You can have a little competition for the Star Baker. You could wrap any spares up and give them as presents to family, friends or neighbours. You could also make individual place cards for the Christmas dinner table.
Have a special Christmas movie night. Put on your PJ's, pile into the lounge, bring down the pillows and duvets, light the candles or put on the fairy lights, grab your popcorn and snuggle up as a family and watch your favourite Christmas films together. Here's our previous Hygge night blog for more inspiration.
Buy a Christmas book, or if your budget permits, buy a personalised Christmas book online (you know the ones where you can insert family names so the story becomes all about you). Find a point on Christmas Eve to sit down and read it as a family. Write a little message inside as a nice way of remembering that night and then read the same book every year, always adding a little note in it from that year. The book can then be passed down the family tree. Imagine reading the same book you knew your grandparents had read to your parents each Christmas Eve and reading their memories and imagining what it was like for them.
On Christmas Eve, make a picnic, put on your best PJ's and go for a family ride out in the car looking for the best decorated homes and gardens. No car, no problem, wrap up nice and warm and go for a walk round your neighbourhood decoration spotting. You could even take a flask and some treats and stop on your way round for a mini picnic.
On Christmas Eve, just before you go up to bed, tape a large piece of Christmas wrapping paper over the door and in the morning the children will have to burst through the paper to see if Santa has been.
You know that feeling when the children rip open all their presents and you suddenly panic….'How will we send thank you's when I have no idea who bought them what!?' Create a Christmas notebook, as each present is opened, make a little note of who bought it and it will make those thank you cards a whole lot easier. If you use the same book each year, it would be lovely looking back as the children grow up and you'll be able to reminisce over all the gifts they received 'From Santa' and family over the years.
Christmas is a great time for taking family photos, but not everyone likes to pose. Make it more fun with this little game. Get everyone to write a series of poses, animals or celebrities etc on a piece of paper and put them in a bowl. Take it in turns to pull out the paper, strike a pose to match the paper and let everyone guess who or what you are. Nominate someone to be on standby with a camera for each one and you're guaranteed to get some great and no doubt very funny pics.
Christmas morning can often include little ones ripping opening all their presents in a matter of minutes, challenging if you were hoping this would take all morning or you'd hoped they would save a few until the family arrive. Why not create a little treasure hunt. This will keep the children busy as they go off in search of their presents and include time gaps in the clues, e.g., play with this toy and at 11am, go to x where you you'll find x'. It could keep them busy all day!
Make a special 2018 memories jar. Take a jar, have fun decorating it and on New Years Eve place it somewhere everyone can
reach. Place alongside it little pieces of paper and a pen and then all throughout the year when you do something special, someone in the family has something to celebrate etc, make a note of it on a piece of paper and pop it in the jar. On NYE 2018, you'll be able to sit and read all the little notes and reminisce over the wonderful memories you made together in 2018.
Don't forget that Christmas is for grown ups too, so make sure you enjoy all the festivities just as much as your Mini Mumblers.
Wishing all of our wonderful Mumblers and their families, a super special Christmas and amazing New Year.
Sunday mornings in December. Tickets are now on sale – numbers are limited.
Buffet includes bacon/sausage butties and a range of cereals, muffins & yoghurts. Tickets must be collected in advance from the restaurant.
£8 for children, £7 for adults. Price includes a small selection box gift for children plus playbarn entry!
Nov 17 – Dec 31 2018
Enjoy a truly magical day out as Castle Howard is transformed for the festive season. Experience the magnificent decorations as you journey through the House's grand state rooms. Open fires, candle light and live music evoke all that we love about this special time of year, with the iconic 25 foot traditional Christmas tree adorned with over 3000 baubles providing a breath-taking highlight in the Great Hall.
Castle Howard Estate, Malton, YO60 7DA
T: 01653 648333
Tadcaster Christmas Break 2018/19 Basketball Camp will be hosted at Tadcaster Grammar School (LS24 9NB) on Thursday 3rd January 2019.
Details below, email Coach Mark at 07912 178917.
➡️ 9am-4pm (with 8:30am drop off and 4:30pm pick up available)
➡️ Tadcaster Grammar School, Toulston, Tadcaster LS24 9NB
➡️ Open to Boys & Girls aged 4-13 (Pre-school through to Y8)
➡️ £20 per child per day
'The NYMR is one of the worlds greatest heritage railway experiences with thrills and family fun at its heart. Railway conservations, run by volunteers, not for profit.' NYMR, Aug 18
T: 01751 472508
'Open all year round, this family friendly garden on the outskirts of harrogate will inspire and delight all ages. Get the children exploring the natural play features in the garden including the Logness Monster and the cradle Top Tree House.' – HC, Aug 18
Harlow Carr is a big favourite here at STAG Mumbler.
Harlow Carr is also home to a Betty's Tearoom.
Crag Lane, Beckwithshaw, Harrogate, HG3 1QB
T: 01423 565418
Friday, November 23, 2018 at 12pm – 5pm
Come and visit Santa's reindeer at Thirsk Garden Centre! Landing on Friday 23rd November, the reindeer will be here until Christmas Eve. We will add more details nearer the time about who we have with us this year. We would suggest making sure you visit by Sunday 23rd December, as the reindeer will need to set off early on Christmas Eve morning to collect Santa and begin their journey around the world.
Thirsk Garden Centre, Blakey Lane, YO7 3AB Thirsk, North Yorkshire
T: 01845 523032
'Adventure day pass activities include: 5 adventure play areas, roller skating, enchanted forest, fun filled maze, indoor inflatables, outdoor giant slide, outdoor jumping pillow, go karts and more' SP
SAT Nav: LS22 4AN
T: 01937 586333
It'll be ICE to see you on the 2 Feb 2019
The Ice Trail will be returning with a NEW DATE and will be back bigger and better with over 50 frozen creations for you to seek out plus the chance to win some fantastic prizes.
We have some big surprises lined up for you so keep your eyes peeled on our website visityork.org.
NEW for 2019 – Don't miss the must-see sculpture, where ice meets fire and the fierce elements pit battle against each other.
St Leonard's Place, York, YO1 7HD
Don't forget their fabulous annual Christmas Panto!
T: 01904 623568